Innovate E-Commerce supports our customers' and their trading partners' supply chain in many industries around the globe. Innovate must adhere to national, international and industry regulatory requirements and protocols.
For a list of the many industries Innovate supports, click here.
United States
Canada
Mexico
Puerto Rico
Argentina
Belgium
U.K.
Sweden

Germany
France
Spain
China
Czech Republic
Netherlands
Slovakia
Malta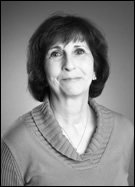 Karen F. Puchalsky
Founder and President
Karen Puchalsky is the Founder, President and CEO of Innovate E-Commerce. She has a B.S. degree in Business Administration and a minor in Computer Science from St. Vincent College. She is a graduate from the Institute of Entrepreneur Excellence at the University of Pittsburgh. When not at her desk working you will find her riding her horse in the discipline of Dressage.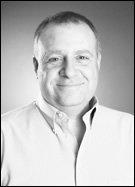 Doug Prom
CIO and CTO
Doug Prom is the CIO and CTO of Innovate E-Commerce. A graduate of University of Wisconsin- River Falls, Prom earned a Bachelor of Science in Computer Systems and a Minor in Math. Prom is a previous board member of Open World Learning (OWL), The University of Northern Colorado, Monfort College of Business, Colorado MESA and CSU ISTeC. Throughout his career, Prom's prestigious awards have included the 2008 Colorado Technology Association (formerly CSIA) Champion of the Year and the 2013 Pittsburgh CIO of the Year for growth companies. In his spare time, Prom enjoys camping, working in the yard, fixing up the house, teaching and being involved in the community.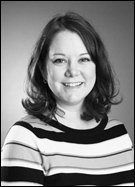 Amy Sprague
CFO and VP of Operations
Amy Sprague is the CFO and VP of Operations for Innovate E-Commerce. Sprague manages Innovate's financial operations and is responsible for developing and monitoring company assets as well as contract negotiation and high level project management of the B2B Managed Services. Attending the University of Cincinnati, Sprague studied Pre-Law and Criminal Justice. Throughout her career, Sprague has had extensive experience in negotiating contracts, large projects management, facility and space planning, and treasury management. Sprague spends her free time with her husband and two sons and enjoys singing and anything Broadway related. She is also a former member of the Board of Directors for the Make-A- Wish Foundation and still remains active in the charity.
OUR PROMISE
We are dedicated to forming solid, trustworthy partnerships with our clients, always exceeding their expectations and aiming for higher goals.
CUSTOMERS FIRST. ALWAYS.
We always put our customers first. Making the movement of our customers' commerce is our number one priority. We give our clients the competitive edge with their customers. Quickly responding to any changes or new requests.
MORE THAN JUST DATA
Our clients know they can rely on Innovate E-Commerce to be their B2B Service Provider. Their e-commerce is more than just data with us. We understand it is critical information that supports their daily business processes. We continually upgrade our systems and technology to maintain a leading edge in architecture and security capabilities.
VALUE & VISION
We always over-deliver on our promises and take great pride in providing only the best services for our customers. We have integrity when no one is watching and that is our most valuable asset as a company.