Koppers, Inc. is a global leader in the manufacturing of chemical and carbon materials and treated wood products, including aluminum, steel, and rubber. They are also a leading provider for the railroad, electric, and communications industries.
"…we didn't have to worry if our files were getting delivered properly, Innovate's tracking and auditing system eliminated mis-shipments, our staff was freed up, our data was backed up, and we could readily achieve our timelines…"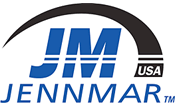 Jenmar produces quality products for the mining and tunneling industry that ensure safety and increase production levels.
"…we may 'outsource' to Innovate, but we really consider them part of our staff—our own personal staff of EDI experts…"

Apple Books is a nationwide book distribution company which mainly services public libraries and schools, stocking a majority of children and youth non-fiction texts.
"…we are benefiting from high level technology with a low price, while also receiving a great level of efficiency from Innovate's customer service and project management…"

GBS offers information organization solutions and is a leading Value-Added-Reseller (VAR) and provides vertical specific software for the healthcare industry, credit unions, and government industries.
"With Innovate, there is no ongoing care or feeding with our EDI-it's all smoothly run with no issues. We've been able to reduce help desk calls and improve our efficiency.."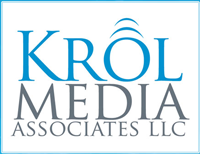 "As a business, Krol Media was sharing many large files using Dropbox and WeTransfer, but after learning how vulnerable our files were to data breaches, I became concerned about the security of the information. Our Cloud is customized with Krol Media's branding and its much easier to upload and share files internally and with our clients. I now feel confident that the information we are sharing is protected and secure."